STRIVING is the look into the path of New York City artist told through dance. "Identity" is the second part of an eight part film series that is one aspect of the collective whole of the striving artist. Stay tuned for more!
The Hafiz Project - Poems
From the team that brought you Alistair's Wednesday, a Valley 5 Productions and UNREEL Films collaboration, written and produced by Anna Megan Becker. Directed by Eric Mann.
In the cutthroat world of fashion, a quirky "plus" must own her place and value as a working model, reshaping body language and the rigid unforgiving old fashion norms as a peer baffled by her presence challenges her worth within a market already crowded with too many bodies.
Starring:
Anna Megan Becker
Lindsay Ryan
Executive Producer: Anna Megan Becker
Director: Eric Mann
Director of Photography: Kareem Atallah
Sound: Evan Devitto
Costume Design: Mikita Thompson
Editor: Kaia Rose
See full credits at IMDb
Poster Designed by: Edward Schmit
An Unreel Films & Valley5 Production. Directed by Eric Mann. Written by Anna Megan Becker. Produced by Anna Megan Becker, Charli Kirk, Jeanne Forster, & Eric Mann. Official selection at the New York City International Film Festival, Laguna Film Festival, Los Angeles CineFest, and The Open Door Short Film Showcase.
Starring - Anna Megan Becker, Jennifer Cody, Grizz Chapman, Alex Kaplan, Katie McClellan, Ray DeMattis, Lindsay Ryan, Monica Espaillat, & Francesca Iannacone
Director of Photography - Kareem Atallah
Editor - Kaia Rose
Music - Kristian Garrett
See full credits at IMDb.
"We really enjoyed this well made, heartfelt story. About a women coming undone, as her hypochondriac tendencies slowly begin to take over her mind. The central performance by Anna Megan Becker is subtle and well observed, elevating this story about one persons struggles to something relatable (and more importantly, genuine) to people from all walks of life. Directed with confidence by Eric Mann."
- The Open Door
"The creative minority have almost always made the world a better place."
- Martin Luther King, Jr. -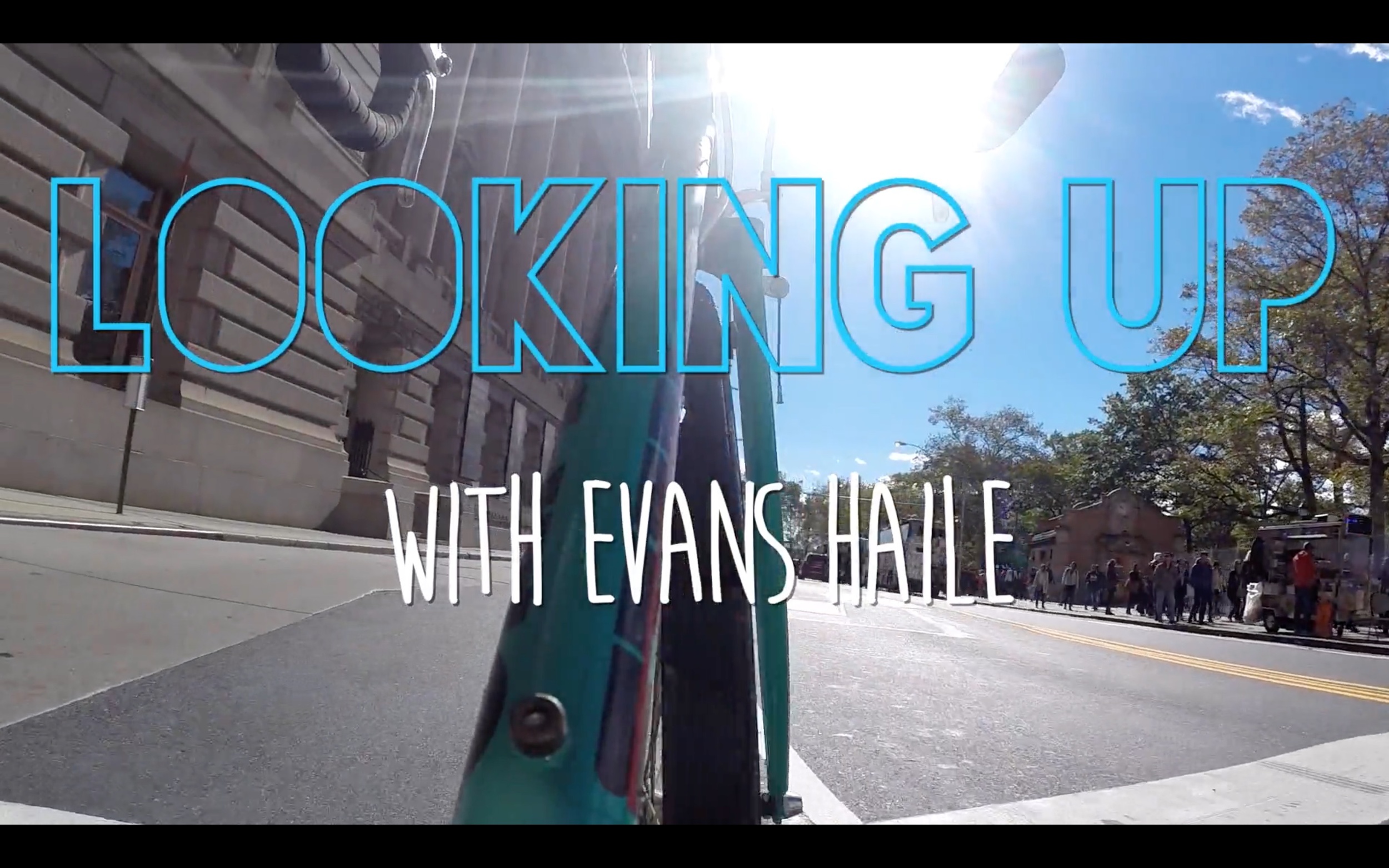 Looking Up is currently in development.
Conceived & Written by Evans Haile | Directed by Eric Mann | Director of Photography - Eric Mann & Pedro A. Estevez | Edited by Kaia Rose & Eric Mann | Sound - Greg Redlawsk
Web Series
Alyssa Gagarin's Cooking Show
Unreel Films gets to film AND eat!! What could be better! Check out Alyssa Gagarin's NEW Cooking Show, designed for healthy living!
Ep. 7 - Pumpkin Spice Smoothie- Vegan, Gluten Free, Dairy Free, Paleo
Ep. 6 - Swap It Out! Healthy Pantry Suggestions!
Ep. 5 - Enchilada Sauce with Turkey Lettuce Cup Tacos!
Ep. 4 - Cilantro Lime Cauliflower Rice
Ep. 3 - Sweet and Spicy Peanut Sauce (Oil-free & Vegan)
Ep. 2 - Gluten Free Chocolate Chip Peanut Butter Bars
Ep. 1 - Zucchini Noodles with Spinach Pumpkin Seed Pesto
Alyssa is a certified trainer, fitness instructor, healthy chef, and cooking instructor. Check out and subscribe to her YouTube channel and Instagram.
Films from the beginnings of UNREEL